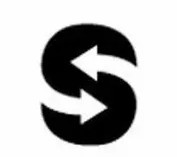 TOKIMEC VANE PUMP INC
Roller Bearing
Roller bearings come in a wide variety of types, designs, series, sizes, variants and materials. Depending on the bearing design, SKF roller bearings are available in four performance classes.
(1)Needle roller bearings are bearings with cylindrical rollers that are small in diameter relative to their length. The modified roller/raceway profile prevents stress peaks to extend bearing service life.
SKF supplies needle roller bearings in many different designs, series and in a wide range of sizes, which make them appropriate for a wide variety of operating conditions and applications
(2)Cylindrical roller bearings
Single row cylindrical roller bearing SKF cylindrical roller bearings are available in many designs, series and sizes. Full complement bearings (without cage) incorporate a maximum number of rollers and are therefore suitable for very heavy radial loads at moderate speeds.
(3)Tapered roller bearings
Explorer tapered roller bearings for your toughest challenges
In today's industrial world, you need solutions that are able to handle the toughest challenges and ready to meet even greater demands. Solutions that work harder, work longer and work safer. Solutions robust enough to cope with challenging conditions and testing environments. Solutions that deliver longer and more consistent periods of uptime to ensure greater productivity and efficiency.